Hurricane Lane has been downgraded to a category two tropical storm as it churns towards Hawaii, but is still causing flash flooding and landslides.
Schools and offices were closed as residents took shelter from the storm, which pummelled the US state with strong winds and torrential rain.
As the storm neared the Aloha state on Friday, it brought winds of 110 mph (175 km/h) and heavy rainfall.
President Donald Trump earlier declared a state of emergency for Hawaii.
The White House said federal authorities were on standby to provide support and supplies to local and state emergency response efforts.
While the storm has been downgraded, the situation remains "dangerous" and severe flooding is a "major concern", the National Weather Service (NWS) tweeted earlier.
Lane will also cause dangerous surf heights of up to 25ft (7.6m) in Maui and Oahu by Friday morning. Officials warned of "significant beach erosion" and waves hitting coastal roadways.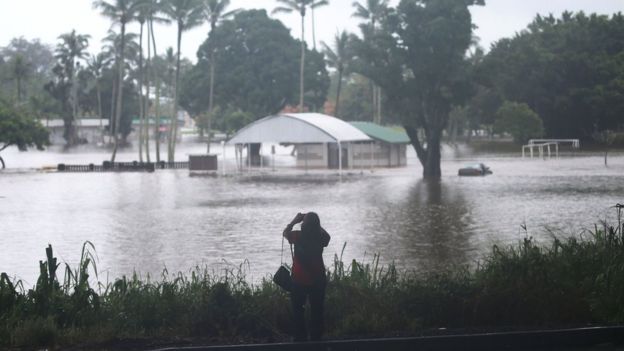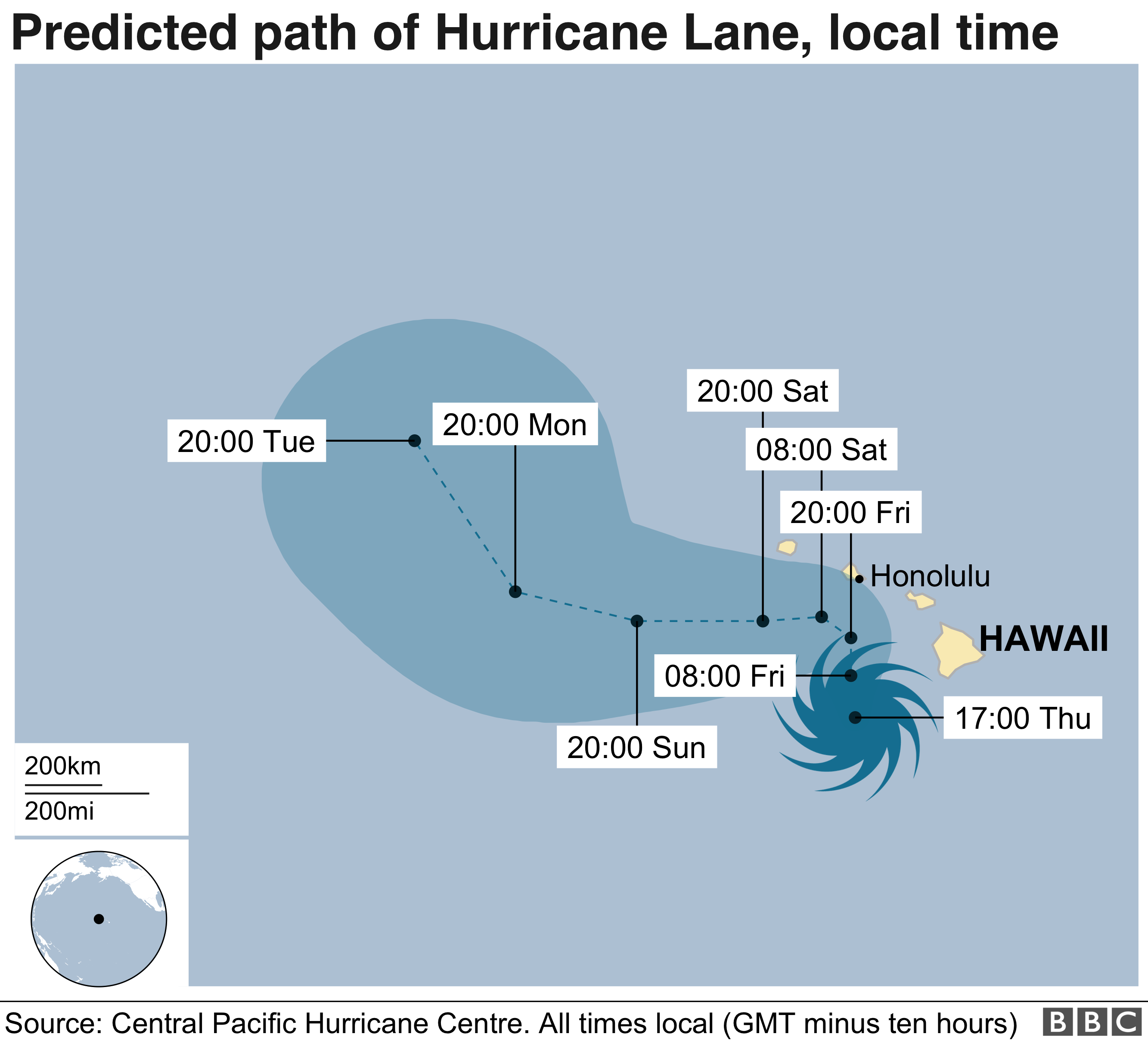 Meanwhile, United Airlines said it had cancelled all Friday flights to and from the main airports on Maui, the second-largest island.
How are residents coping?
On the Big Island, where a hurricane warning was earlier issued by the NWS, more than 12in (30cm) of rain fell on Thursday.
Roads were closed due to the landslides and images of cars attempting to tackle the deep waters were posted on social media.
Residents in other areas of the Big Island, such as Hilo, were caught out by the flash floods with several vehicles becoming trapped.
A member of staff at a local service station in Haleiwa, on the north shore of Oahu island, told AFP news agency that motorists had been "constantly filling" their vehicles.
"Everybody is in a panic mode right now, everyone is filling up gas, gas cans, propane cans," he said.
A hurricane watch was also issued by the NWS for the islands of Maui, Molokai and Lanai.
According to the Red Cross, over 1,500 people are in shelters, Hawaii News Now reported.
Hawaii Governor David Ige urged residents to set aside supplies of water, food and medicines as a precaution and to avoid driving if possible.
Dozens of evacuation centres were also set up throughout the day as Mr Trump urged Hawaiians to hunker down and prepare for the worst.