To celebrate the 31st annivesary of the 
Metal Gear Solid
 franchise, 
Kong: Skull Island
 director Jordan Vogt-Roberts spent July sharing pieces of concept art for the upcoming movie he hopes to take the helm of should Sony Pictures give him the green light. He already has Hideo Kojima's stamp of approval as the video game reation has said, 
"I'm convinced that no one but him can direct Metal Gear Solid."
His passion for the project is clear to see and each of these pieces of artwork comes with his thoughts on them and what they might mean for the movie if and when it finally becomes a reality (it should).
There's nothing to say any of these ideas will make it into the film, of course, but the artists used by Vogt-Roberts do give us a slightly better idea of the direction the filmmaker might ultimately take and it looks nothing short of spectacular. Anyway, to check these pieces out, click the "View List" button.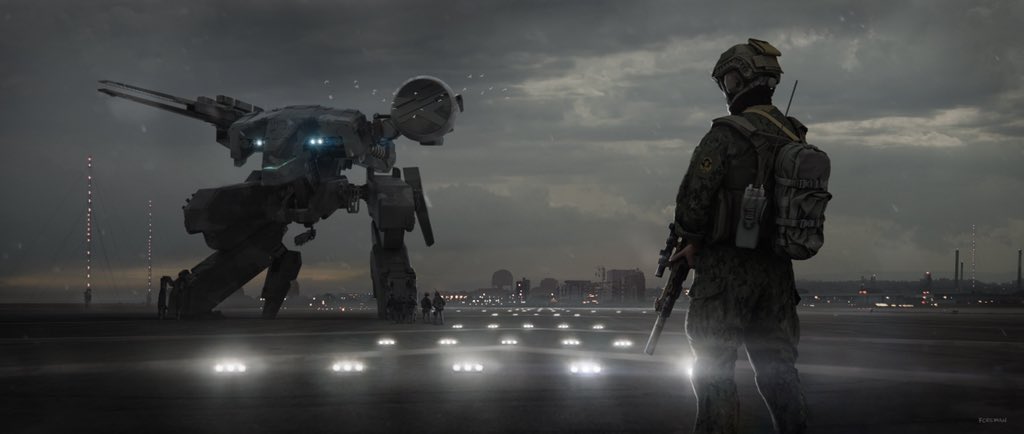 There's many beautiful+insane+iconic images to come…but I want to start with this piece by Nick Foreman. The bond we formed via mechs reinforced that we should be loud w/ our love of this franchise as we may find friends & collaborators in the process.